A New Direction (AND) is a domestic violence agency formed in 2010 with the mission to provide counseling, education, advocacy and support for families in need. Our nonprofit organization has provided critical services to assist those suffering from abuse whose struggle is often invisible to others.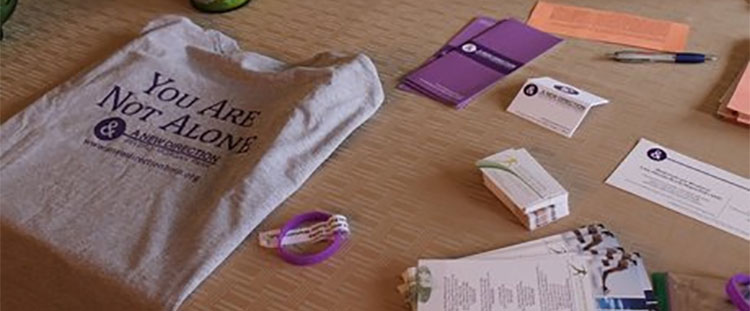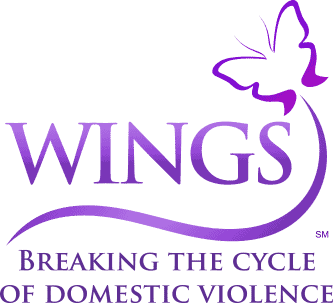 As of Jul 1, 2022, AND will be a subsidiary of WINGS, the largest domestic violence agency in the State of Illinois.
A grassroots group of community members and civic leaders in Chicago's 19th Ward come together to address the needs of local families affected by domestic violence.
AND incorporates and begins providing services.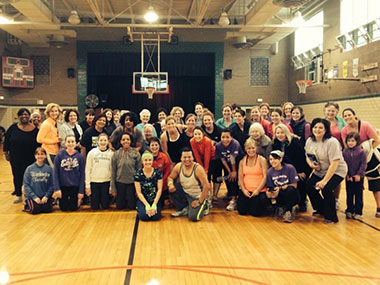 AND launches its first annual Work Out To Wipe Out Domestic Violence (WOW).
AND receives a $100,000 grant from the Mary Elizabeth Waller Foundation.
AND launches Children's Therapy Program.
2017—AND begins Teen Dating Violence Outreach Program at Mother McAuley and St.Rita High Schools.
A New Direction is NOT a
24-hour crisis line. 
If you are in crisis, please call 911.
To speak with a domestic violence professional immediately, call one of these following 24-hour helplines:
Illinois Domestic Violence
Helpline (877) 863-6338
TTY 1 (877) 863-6339
National Domestic Violence
Hotline (800) 799-7233
TTY 1 (800) 787-3224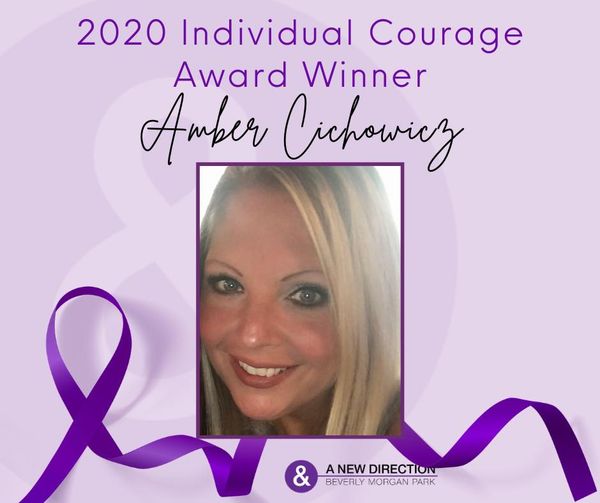 Each year, AND is proud to recognize a local organization and an individual who have demonstrated an outstanding commitment in the area of domestic violence. Learn more about our Community Partnership and Individual Courage ANDi awards.
We are fortunate to have a wonderful team of domestic violence advocates executing the mission of AND.
Certified Domestic Violence Professional
AND's adult advocate is an Illinois Certified Domestic Violence Professional (ICDVP) and Legal Advocate who has been providing domestic violence counseling and legal advocacy to abuse victims in the Beverly Morgan Park community for more than 30 years.
She spent most of her career as an employee of Rainbow House/Beverly Morgan Park in Chicago. After Rainbow House closed its office, she worked tirelessly with community residents and partners to help establish A New Direction Beverly Morgan Park, in response to the needs of individuals and families affected by domestic violence. She offers legal advocacy services, education, counseling and support at no charge to men and women in abusive relationships.  In 2016, her work was recognized by the Cook County Board when she was awarded the Peggy Montes Unsung Heroine Award.
Community Liaison
AND is thrilled to welcome Community Liaison Ericka Swanson to its team in 2022. Ericka's priorities are supporting AND's advocates and connecting with the stakeholders and supporters of A New Direction.
Ericka Swanson comes from an advertising/newspaper background, most recently serving The Beverly Review as Advertising Consultant and Graphic Artist. She also has worked in retail advertising for Montgomery Ward as Creative Team Manager and in Digital Graphics at Spiegel/RR Donnelley. Ericka grew up and also lives in the Beverly area. She has two lovely daughters and a forever-loved son who passed in 2019. Her family values and commitment to supporting those suffering and recovering from domestic violence are what led her to join A New Direction. A longtime volunteer for AND, she looks forward to serving the community in her new position with AND and as an Executive Assistant with WINGS.
Executive Director Emeritus
Jessica McCarihan has worn many hats for AND, serving as a founding board member, Board President from 2011-2020, and Executive Director from March 2020 through June 2022. Jessica is passionate about giving back to her community. In addition to her work with AND she holds a part-time position with Impact House, where Chicago's leading philanthropic organizations work together to connect community needs to community resources. Jessica has also volunteered for many other organizations such as the Beverly Area Planning Association, St. Barnabas School, Pat Mac's Pack, St. Baldrick's and Chicago Says No More.
AND/WINGS Honorary Leadership Council
AND is advised by the WINGS main advisory board and the newly formed AND/WINGS Honorary Leadership Council.  This council includes prominent members of the community who endorse the work of AND, supporting our mission and vision. 
Tim Baffoe
Michelle Brett
Kelly Burke, Illinois State Representative, Mayor, Evergreen Park, IL
Nicole Centracchio
Bill Cunningham, Illinois State Senator
Maureen Davis
Tom Dart, Cook County Sheriff
Paul Duggan
Tim & Patty Enright
Penny & Steve Golden
Rebeca Huffman, WINGS Board of Directors
Fran Hurley, Illinois State Representative
Marty Joyce
Michaelene Kelly
Sheila King
Matt O'Shea, Alderman 19th Ward
Mary Pat & Jim Rohan
Rob Solano
Brad Trowbridge
The following AND Alumni Board members serve on the Council:
Susan Anderson
Monica Carey
Marybeth Carlson
Yvonne DelPrincipe
Sarah Hurley
Jessica McCarihan
Jamenda McCoy
Nancy McMorran
Martha McNicholas
Colleen Mixan Mikaitis
Michele Pettiford
Jan Rauen
Kelly Stanley
Guy Wolgamott
Lizzy Benner
Paul Butera
Tatiana Duchak
Craig Huffman
Michael Hurley
Jeri Linas
Marie Ferro Lusk
Amy Mikuzis
Melissa O'Donnel
Sarah Peterson
Sean Slevin
Mary Murphy Smith
Tammy Stanton
Judy Sullivan
Michelle Sullivan
Matt Walsh
Diana Farina White
Jayne Thompson (in memoriam)
You can make a difference in our community and in the lives of others by sharing your time and talents.